Local Integrity and Curating Collections: Getting at Nuance and Complexity
Presenters:
Catherine Arseneau, Manager, Beaton Institute, Cape Breton University
Wendy Bergfeldt, Host, "Mainstreet, Cape Breton" & "Island Echoes", CBC Cape Breton
Mitchell McNutt, General Manager, Fortress Louisbourg Association
Seumas Watson, Manager of Interpretation, Nova Scotia Highland Village
Marlene Ivey, Associate Professor, Nova Scotia College of Art and Design
Date and Time:
Saturday, September 26, 2015 -

3:00pm

to

3:50pm
Description:
This panel will feature several local events, online resources and cross-institutional collaborations concerning collections of intangible cultural heritage from Cape Breton Island. Through recent virtual exhibit projects the Beaton Institute, Cape Breton's regional archive, will provide examples that address the archival considerations when curating digital exhibits using sound recordings and cultural collections. The panel will have participation from the Fortress Louisbourg Association discussing the development and piloting of a new cultural festival Roots to Boots which offers a unique blend of storytelling, hiking, food, concerts, songwriters' circle and late night square dances; the Nova Scotia Highland Village's Gaelic language 'An Drochaid Eadarainn' project will be presented as an example of language preservation through digital collections and finally, CBC Cape Breton will present on the corporation's work with regional archives as partners in preserving sound archives within the community context of creation.
---
Presenter Bios
Catherine Arseneau: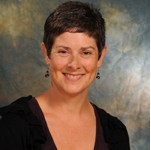 Cape Breton University
Facebook: https://www.facebook.com/CapeBretonUniversity
Twitter: https://twitter.com/cbuniversity
Beaton Institue
Facebook: https://www.facebook.com/thebeatoninstitute?fref=ts
Twitter: https://twitter.com/beatoninstitute?lang=en
Catherine Arseneau joined the staff Cape Breton University as Manager of the Beaton Institute in September of 2006.  Prior to working at CBU she held the position of Manager, Skill Development with the NS Department of Education and had spent 5 years working with the province's Health Care Human Resources Sector Council as Executive Director. Ms. Arseneau holds a Master of Arts degree in Atlantic Canada Studies from Saint Mary's University, a BA in History and Music from St. Francis Xavier University and a BACS degree in Museum Studies from Cape Breton University.  Ms. Arseneau has over 20 years experience working in heritage organizations including the Federation of Nova Scotia Heritage (now the Association of NS Museums), Parks Canada and the Old Sydney Society.  
Catherine is the past-President of the Council of Nova Scotia Archives, is a member of the Provincial Archives of Nova Scotia Board of Trustees and Co-Chairs the Cape Breton Partnership's Culture Sector Team. A native of Sydney, Catherine is an active member of Heritage Cape Breton Connection, the Sydney Architectural Conservation Society, and the Old Sydney Society.
Marlene Ivey:

Nova Scotia College of Art & Design
Facebook: https://www.facebook.com/NSCAD/timeline/
Twitter: https://twitter.com/NSCADUniversity
Marlene Ivey is Associate Professor of Interdisciplinary Design at NSCAD University and an independent consultant (Creativekit). She is interested in developing innovative design methods to support cultural sustainability. Her capabilities include participatory design, designing for experience, design activism and research through design practice. She has published work in UK, Asia, Continental Europe, Canada and the USA. Her current research is footed in the Gaelic milieu where she has collaborated with the Nova Scotia Gaelic community to create An Drochaid Eadarainn (The Bridge Between Us) an interactive online social space for Gaelic language acquisition and cultural restoration.
Seumas Watson:

Nova Scotia Highland Village
Facebook: https://www.facebook.com/highlandvillagemusuem/timeline/
Twitter: https://twitter.com/highlandv
Seumas Watson is an advocate and longstanding activist in Nova Scotia Gaelic cultural restoration and language acquisition. He was Gaelic editor for Am Bráigh and is both independent consultant (Green Gael) and Manager of Interpretation for the Nova Scotia Highland Village Museum. He has worked closely with the Provincial Office of Gaelic Affairs to develop language acquisition programs based on 'internal' culture and contextualized through socio cultural interaction. Well known as a Gaelic singer, he has conducted extensive fieldwork with tradition bearers in Cape Breton and has contributed to BBC programs, national and international conferences on Gaelic renewal and conducted workshops on the Cape Breton Gaelic tradition.