Katharine McLennan Virtual Exhibit: A museum, library and archive partnership demonstration project.
Speakers:
Catherine Arseneau, Beaton Institute
Faye MacDougall, Cape Breton Regional Library
TBD, Fortress Louisbourg
Date and Time:
Saturday, September 26, 2015 -

11:00am

to

11:50am
Description:
This panel presentation will focus on the partnership which resulted in the Katharine McLennan virtual exhibit which features photographs, artwork, audiovisual materials and textual records related to the life of Katharine McLennan (1892-1975). The site curates into 5 themes the life of Katharine McLennan as represented in her documentary and material culture collections. These collections are physically held within the holdings of the Beaton Institute (archive), the McConnell Library and Fortress Louisbourg N.H.S (museum).
This project provided the umbrella under which an archive, a library and a museum came together each with a portion of a collection and, through the use of technology, provides access and awareness to the "reconstituted" story of a remarkable Nova Scotian, Katharine McLennan. The original project plan was completed with the launch of the site in September 2013 however the project partners continue to meet as new deliverables have been adopted and will continue into the future.
As a result of this project, the collections of three separate institutions have been "virtually" brought together at one online location to allow for significantly increased accessibility. We believe the project demonstrates that when mandates align, working in partnership allows the outcomes to be more than any one organization could have accomplished on their own.
---
Presenter Bios
Catherine Arseneau: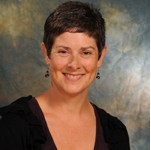 Beaton Institue
Facebook: https://www.facebook.com/thebeatoninstitute?fref=ts
Twitter: https://twitter.com/beatoninstitute?lang=en
Catherine Arseneau joined the staff Cape Breton University as Manager of the Beaton Institute in September of 2006.  Prior to working at CBU she held the position of Manager, Skill Development with the NS Department of Education and had spent 5 years working with the province's Health Care Human Resources Sector Council as Executive Director. Ms. Arseneau holds a Master of Arts degree in Atlantic Canada Studies from Saint Mary's University, a BA in History and Music from St. Francis Xavier University and a BACS degree in Museum Studies from Cape Breton University.  Ms. Arseneau has over 20 years experience working in heritage organizations including the Federation of Nova Scotia Heritage (now the Association of NS Museums), Parks Canada and the Old Sydney Society.  
Catherine is the past-President of the Council of Nova Scotia Archives, is a member of the Provincial Archives of Nova Scotia Board of Trustees and Co-Chairs the Cape Breton Partnership's Culture Sector Team. A native of Sydney, Catherine is an active member of Heritage Cape Breton Connection, the Sydney Architectural Conservation Society, and the Old Sydney Society.
Faye MacDougall: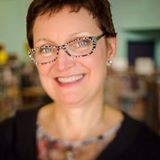 Cape Breton Regional Library
Facebook: https://www.facebook.com/cbrlibrary
Twitter: https://twitter.com/CBRLibrary
Regional Librarian, Cape Breton Regional Library.  Faye is also a member of the Katharine McLennan Project Steering Committee. I am also a Past-President of NSLA.
TBD:
Fortress Louisbourg
Facebook: https://www.facebook.com/FortressOfLouisbourgNHS