Education & Training Offerings for Archives, Museums and Libraries in Nova Scotia
Speakers:
Rapid fire session with representatives from: Dal's School of Information Management; Mount Saint Vincent University Library; Cape Breton University; St. Mary's University Library; the Council of Nova Scotia Archives; Nova Scotia Community College; the Association of NS Museums; the Nova Scotia Museum; the Nova Scotia Library Association.
Date and Time:
Saturday, September 26, 2015 -

9:30am

to

10:19am
Description:
Education and training opportunities are a necessity for pre- and post-appointment and volunteer staff alike in Archives, Museums and Libraries.  In Nova Scotia these opportunities are available, in all three fields, in a wide variety of traditional and non-traditional learning environments.  Information about what is being taught where, and by whom, is not always easily communicated among our disciplines.  As we move toward more collaborative relationships we are likely to see an increase in the need for these learning opportunities across the disciplines.
This session will provide an overview of the spectrum of educational and training opportunities currently being offered in Nova Scotia.  Educators, trainers and lecturers from various universities, community colleges, professional associations and online offerings will present in this "rapid fire" session giving conference attendees a venue for exploration of the scope and relevance of these offerings to their own institutional or career future.
---
Presenter Bios
Dal's School of Information Management:
Dalhousie School of Information Management
Facebook: https://www.facebook.com/Dalhousie-University-School-of-Information-Mana...
Twitter: https://twitter.com/dalsimnews
Mount Saint Vincent University Library:
Roger Gillis: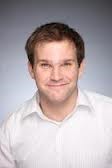 Mount Saint Vincint University
Facebook: https://www.facebook.com/MountSaintVincentUniversity?ref=ts       
Twitter: https://twitter.com/msvu_halifax
 Cape Breton University:
Cape Breton University
Facebook: https://www.facebook.com/CapeBretonUniversity      
Twitter: https://twitter.com/cbuniversity
St. Mary's University Library:
St. Mary's University Library
Facebook: https://www.facebook.com/smuhalifax     
Twitter: https://twitter.com/SMUHfxLibrary
The Council of Nova Scotia Archives:
The Council of Nova Scotia Archives
Facebook: https://www.facebook.com/Council-of-Nova-Scotia-Archives-536190566445902...     
Twitter: https://twitter.com/cofnsa
Nova Scotia Community College:
Nova Scotia Community College
Facebook: https://www.facebook.com/NovaScotiaCommunityCollege     
Twitter: https://twitter.com/NSCCNews
The Association of NS Museums:
The Association of NS Museums
Facebook: https://www.facebook.com/AssociationNSMuseums    

The Nova Scotia Museum:
The Nova Scotia Museum
Facebook: https://www.facebook.com/novascotiamuseum     
Twitter: https://twitter.com/NS_Museum
The Nova Scotia Library Association: